This article is an installment of Future Explored, a weekly guide to world-changing technology. You can get stories like this one straight to your inbox every Thursday morning by subscribing here.
A major argument for autonomous vehicles is that they'll make roads safer by removing human error — by far the dominant cause of traffic accidents — from the equation.
By making ships autonomous, the maritime industry thinks it could make the seas safer, too, while also making shipping cleaner and more efficient. Now, a transoceanic trip powered by AI has brought it one step closer to realizing that vision of the future.
Navigating rough waters
Maritime transport is hugely important to the global economy — more than 80% of international trade (by volume) happens via sea, mainly because it's more economical than moving goods great distances by land or air.
There are more than 62,000 vessels in the world's trading fleets, and getting all those ships where they need to be, when they need to be there is a complex undertaking — navigators need to take into account weather conditions, the locations of other ships, port activity, and more when deciding which routes to take and at what speed.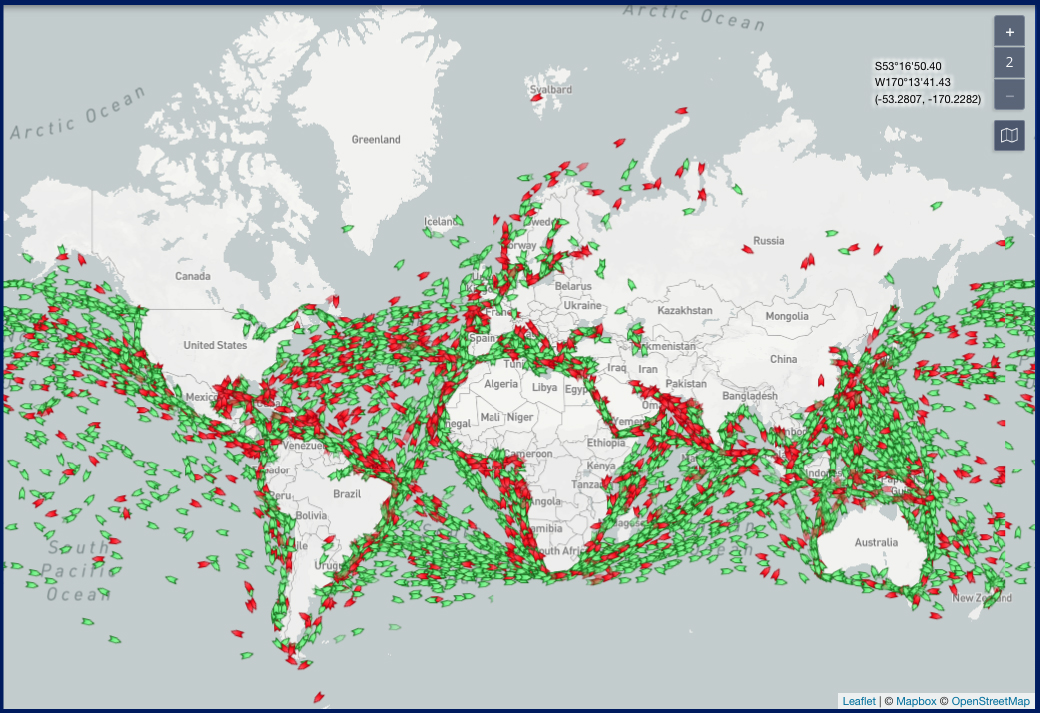 If something disrupts this system, the impact can be huge — when the massive container ship Ever Given got stuck in the Suez Canal for six days in March 2021, it caused months of supply chain issues and cost the maritime industry an estimated $10 billion per day.
Even more devastating than the economic impact, though, is the fact that a person died during the process of freeing the ship.
While incidents that major aren't common, groundings and collisions between ships or ships and stationary objects, such as oil rigs and bridges, occur regularly — Japan, for example, averages 286 ship collisions annually.
In addition to costing money and, in some cases, human lives, these accidents can also damage the environment — 62% of the oil spills that occurred between 1970 and 2021 were caused by tanker collisions or groundings.
Autonomous ships
As was the case with the Ever Given, the majority of accidents at sea are ultimately blamed on human error, so the maritime industry is now developing ships that can operate with greater levels of autonomy. 
These vessels are called "Maritime Autonomous Surface Ships" (MASS), and in June 2019, the International Maritime Organization (IMO) — the UN agency that regulates shipping — approved guidelines for MASS trials.
Three months later, Japanese shipping company NYK Line conducted the world's first MASS trial following those guidelines, letting an autonomous navigation system control a massive ship during a two-day journey from China to Japan.
"[The system] collected information on environmental conditions around the ship from existing navigational devices, calculated collision risk, automatically determined optimal routes and speeds that were safe and economical, and then automatically navigated the ship," wrote NYK Line.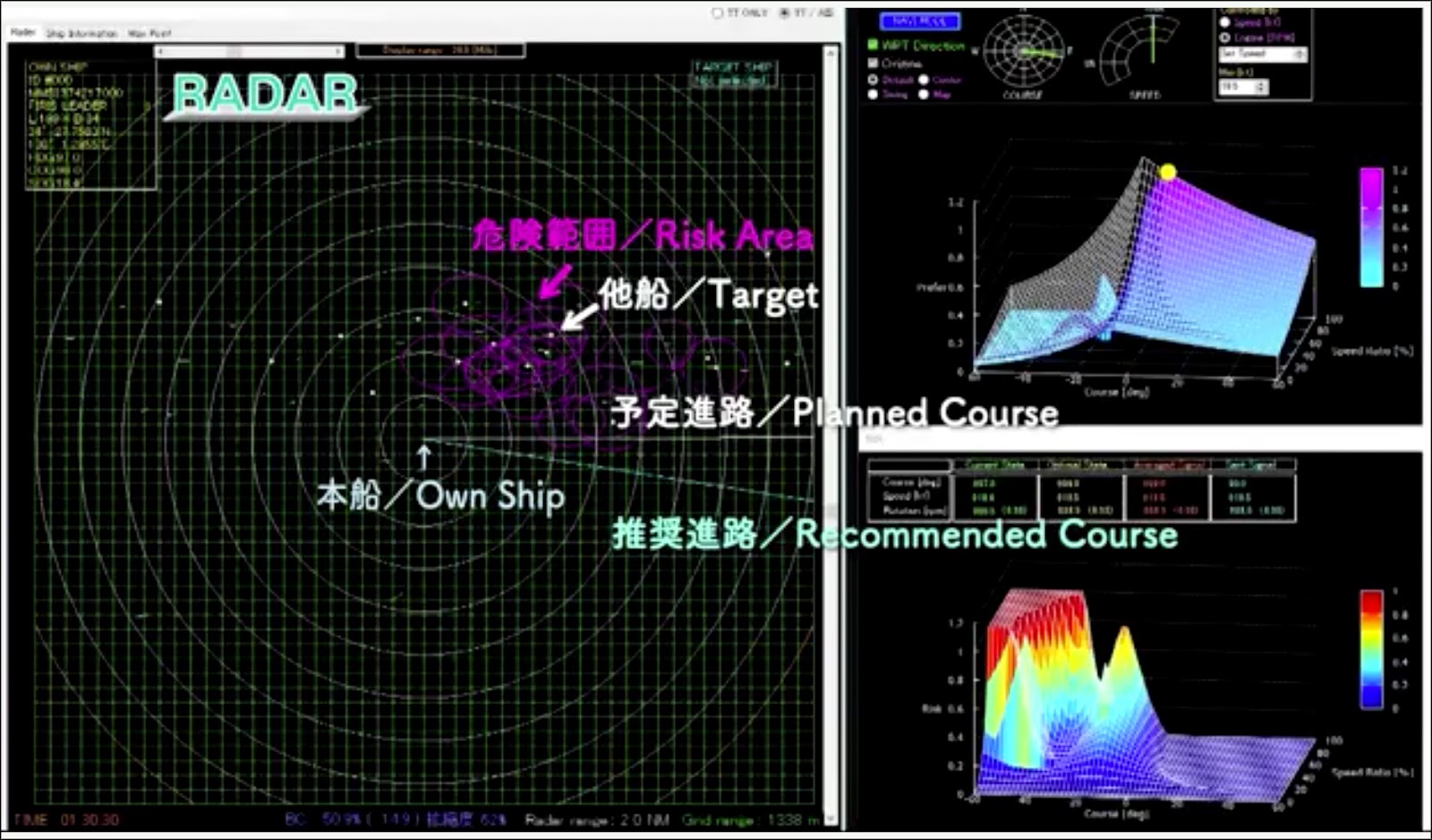 Several other MASS trials have taken place since then, and Avikus — a subsidiary of Hyundai Heavy Industries, the world's largest shipbuilding company — has now conducted the first in which a large ship used an autonomous navigation system on a transoceanic journey.
That ship, the Prism Courage, left a port in the Gulf of Mexico on May 1st, sailed through the Panama Canal, and then arrived at a port in South Korea 33 days later. 
The AI's route choices increased fuel efficiency by 7% and reduced carbon emissions by 5%.
For about half the journey, the ship was controlled by an autonomous navigation system called HiNAS 2.0 — the AI assessed the weather, waves, and the rest of the vessel's surroundings to determine the ideal route in real-time and then command the ship's steering systems to follow it.
HiNAS 2.0's ability to recognize other ships in the Prism Courage's vicinity during the trip allowed it to avoid collision more than 100 times, according to Avikus. The AI's route choices also increased fuel efficiency by about 7% and reduced carbon emissions by about 5%.
Both the American Bureau of Shipping (ABS) and the Korea Register of Shipping (KR) monitored the Prism Courage's journey in real-time.
"Avikus' autonomous navigation technology was greatly helpful in this ocean-crossing test especially for maintaining navigating routes, autonomously changing directions, and avoiding nearby ships," said Young-hoon Koh, the Prism Courage's captain.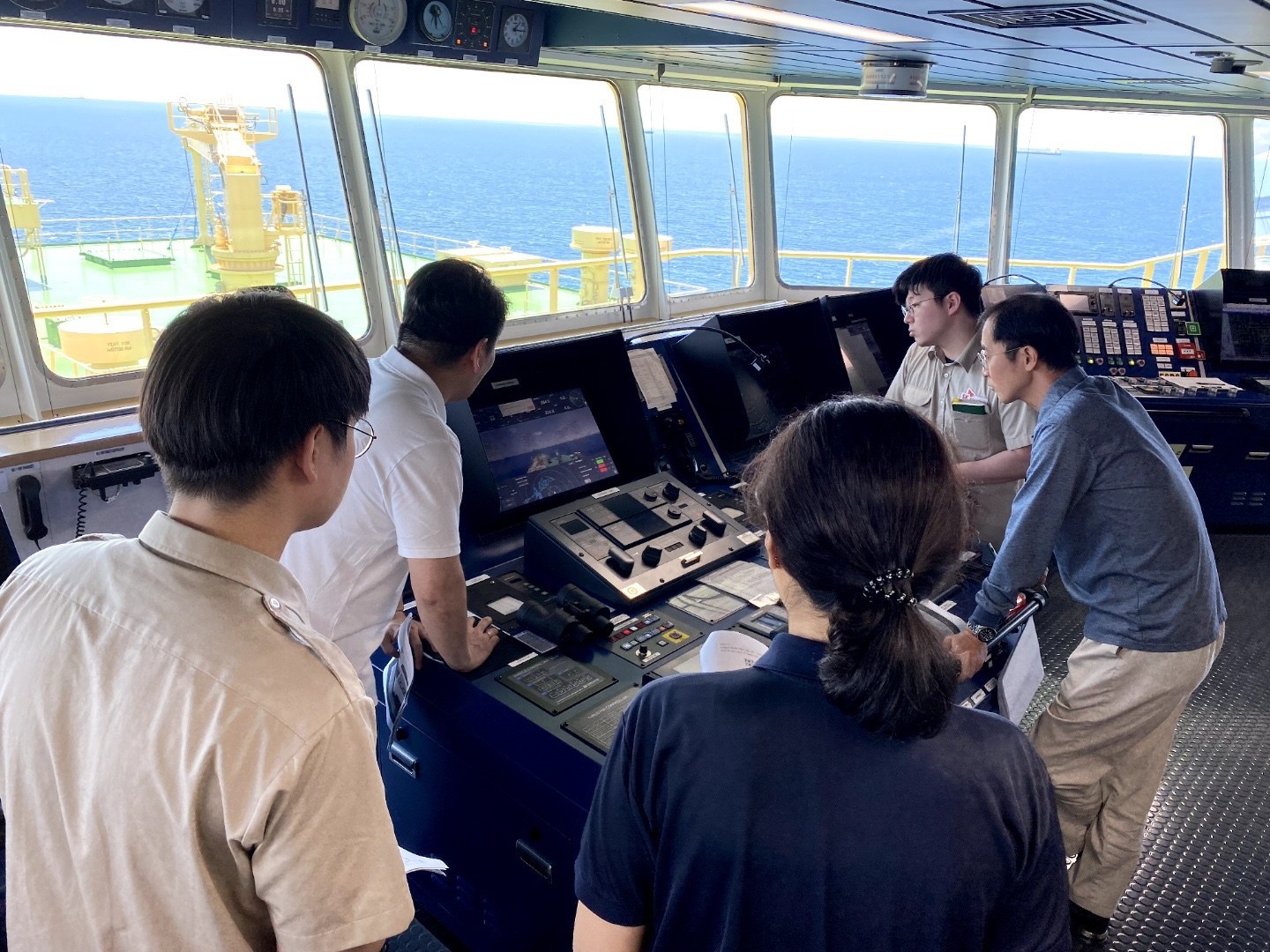 The bottom line
The IMO rates a MASS's level of autonomy on a scale, starting with Level 0 (no autonomy) and ending with Level 4 (full autonomy). HiNAS 2.0 is a Level 2 system — that's equivalent to a self-driving car that still needs a backup driver behind the wheel.
As is the case with autonomous cars, the speed at which the maritime industry authorizes fully autonomous ships (if it does) will depend in large part on how quickly regulators adapt to the tech. The fact that shipping is an international affair complicates that process, since the regulations could change between ports.
Some think it's more likely that ships will always have someone on board, as that would be easier to get approved than a crewless ship, while still allowing shippers to reap most of the benefits of autonomous navigation tech.
"We may not remove the person from the ship, but we will remove them from the bridge and have them do more high-value work and call the person in when they are needed," Hendrik Busshoff, product manager for autonomy at maritime tech firm Wärtsilä Voyage, told Wired in 2020.
Avikus hopes to play a major role in getting autonomous navigation systems into ships at sea — it expects the ABS to certify HiNAS 2.0 based on the Prism Courage's journey and plans to begin commercializing the tech before the end of 2022. 
We'd love to hear from you! If you have a comment about this article or if you have a tip for a future Freethink story, please email us at [email protected].